Post Date:

21 November, 2022
---
Enjoy our New Year's Eve Menu in Barcelona
IsmaelMB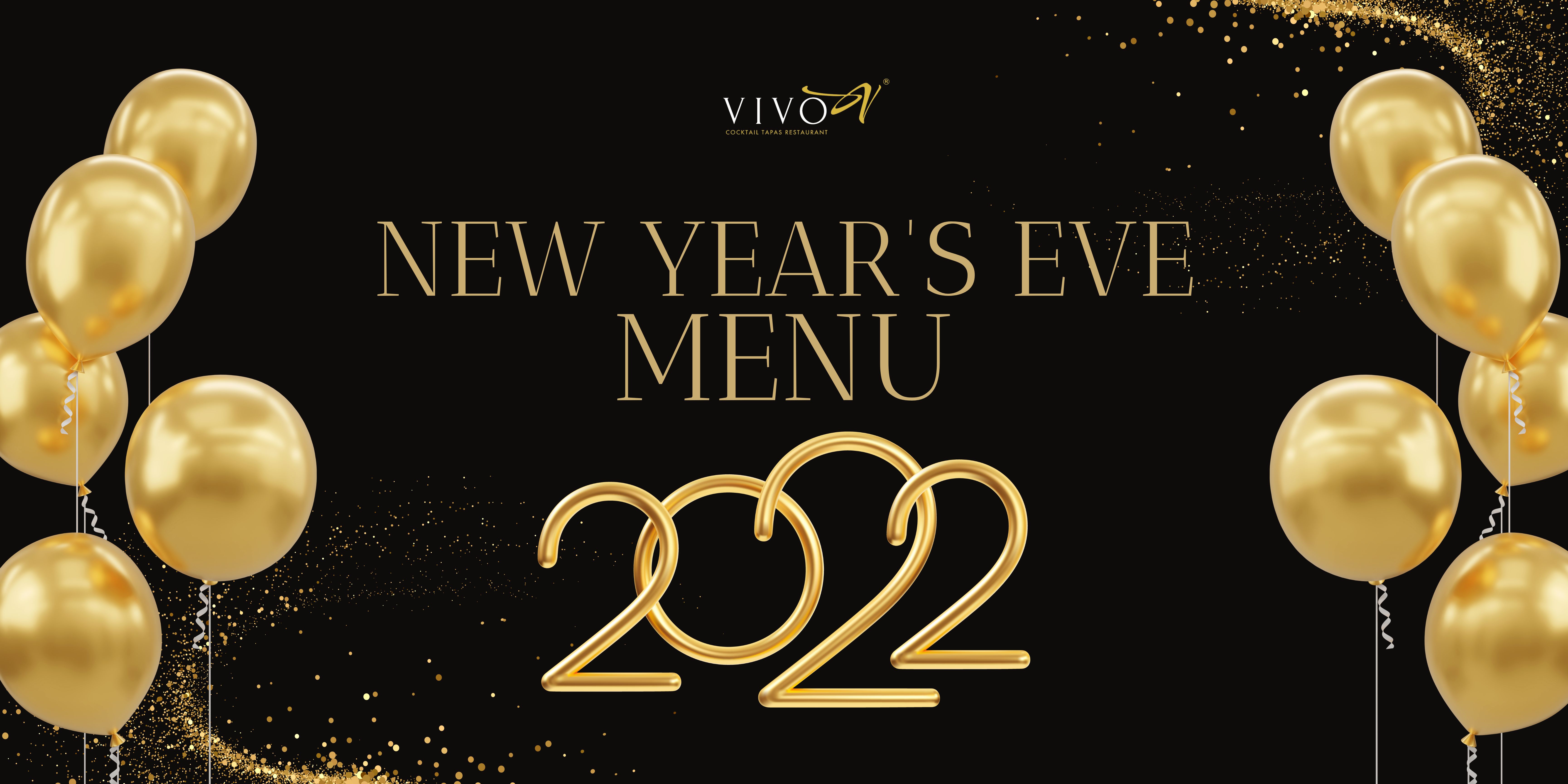 December is approaching and with it the farewell of this year and the welcome of the next. From Vivo Tapas we are pleased to present our New Year's Eve menu in Barcelona. We have designed this exquisite menu with the best and most exclusive gastronomic options to welcome the new year. At Vivo Tapas you will live an unforgettable evening, we will celebrate the start of 2023 in the best possible way.
Say goodbye to 2022 with the most exclusive flavors
Say goodbye to the year savoring an exclusive Gillerdau oyster with María Luisa oil and Champagne, incredible scallop and caviar canapés or a delicious Thai-style lobster with suquet. And there's no better way to welcome the new year than with a sweet touch. Enjoy one of our desserts specially prepared for the occasion. Among them you can find pineapple with creamy chocolate,  passion fruit and a coconut heart or banana foam tartlet with peanut praliné.
Champagne Pommery, the perfect company
Accompany the incredible dinner that we will serve you at Vivo Tapas with a drink to match. For such a special occasion, there is nothing better than a bottle of Champagne Pommery (Menú Nochevieja Pommery). We also have options for wine lovers. Lagar de Lechada, La Poda as a choice of white wine and for those who opt for red, they can delight themselves with Sierra Cantabria, Cruz del Alba. The best New Year's Eve menu in Barcelona had to be accompanied by a drink of the highest category.
The best New Year's Eve menu in Barcelona at Vivo Tapas
The fun doesn't end with dinner. We will be there until 2am  with a DJ and live music to start the new year with joy and the best company. Our regular DJs and artists will make the evening even more memorable. Hurry up and contact us to book and do not miss this excellent opportunity to start the new year with joy.